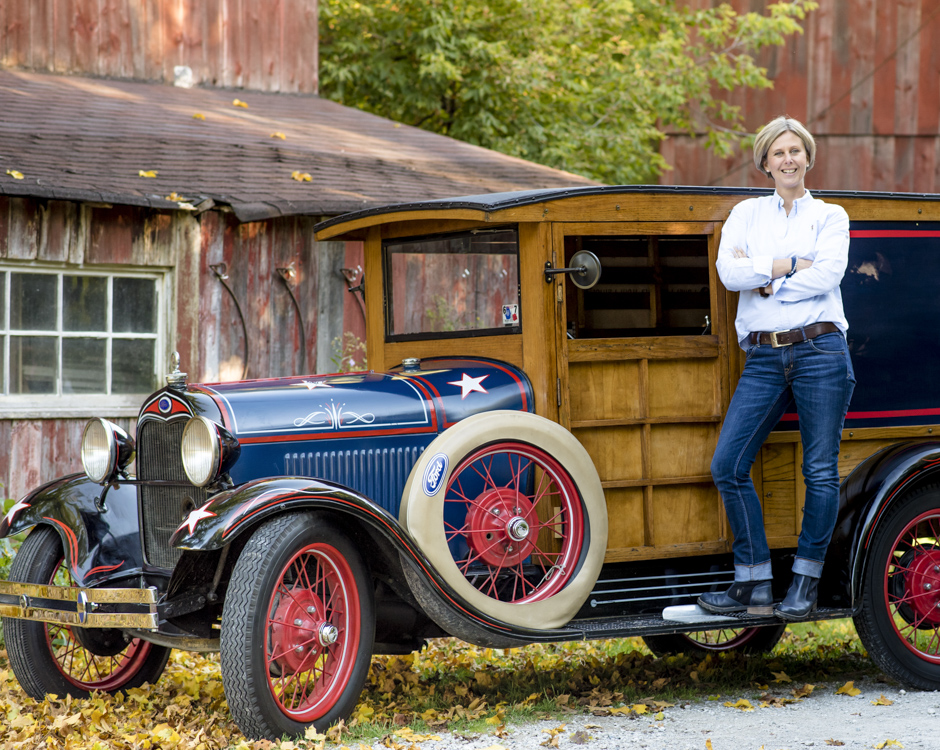 Hi there!
Ich bin Britta (Jahrgang 1967) und mache seit August 2013 blau. Mal Hellblau, mal dunkelblau, mal himmelblau, mal ultramarineblau, mal ford-blau. Ford-Blau? Ja, genau! Obwohl ich erst einmal rot gesehen habe, als die Autofirma mit dem blauen Oval im Mai 2013 meinem Mann überraschend einen Job in der Konzernzentrale in Michigan, USA anbot.
Dabei liebe ich blau. Schon immer. Wasser ist mein Element, seit ich in einem Hotelpool auf Korsika mit fünf Jahren meine ersten Schwimmzüge mit Kopf über Wasser unternahm. Als Schwimmerin im Verein habe ich blau-weiß gestreifte Adiletten und marine blaue Bademäntel getragen. Sooooo lecker waren die Blaubeeren aus Oma's Garten. Und erst die Blaubeerpfannkuchen aus Mama's Pfanne! Später – als Kind der 80er – habe ich auf Partys Blue Curacao getrunken. Ich finde es wunderschön, wenn sich der Himmel zwischen Sonnenuntergang und nächtlicher Dunkelheit für eine kurze Zeit tiefblau färbt. Blaue Stunde. "Mit dir in ein anderes Blau" der Band Blumfeld geht mir schwer ans Herz. Blau ist für mich die schönste Farbe ever.
Und jetzt lebe ich in Ann Arbor, Michigan, rund 60 Kilometer westlich von Detroit. Hier bin ich auch wieder von ganz viel Blau umgeben. Die halbe Stadt trägt blau (mit gelben M's), die Farben der University of Michigan. "Go Blue" heißt der Schlachtruf der College-Teams. Auf Blau ist in meinem Leben Verlass! Und so blogge ich nun über die vielen blauen Wunder, die das Leben auf der anderen Seite des Atlantiks mit sich bringt. Looking forward to seeing you here!